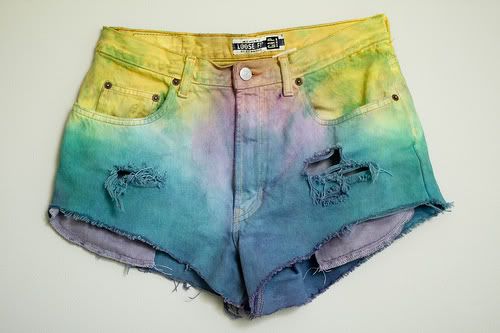 Okay so I've seen a lot of hype about these tie dye type, colored high waisted shorts and they're very expensive on the internet. A friend of mine (socialorgy.tumblr) taught me a simple DIY way to make them without spending 70-80 dollars and they're just as nice. So my friend Hayley (oddlegs.tumblr) and myself, (rebeccawrites.tumblr) experimented with this a few times after he taught us.
The things you start out with are a few boxes of powdered dye in whatever color you like. For this tutorial I bought yellow, teal (which is more aqua than teal), purple and red and the brand we used was RIT (easily purchased for like 4 dollars at your local craft store)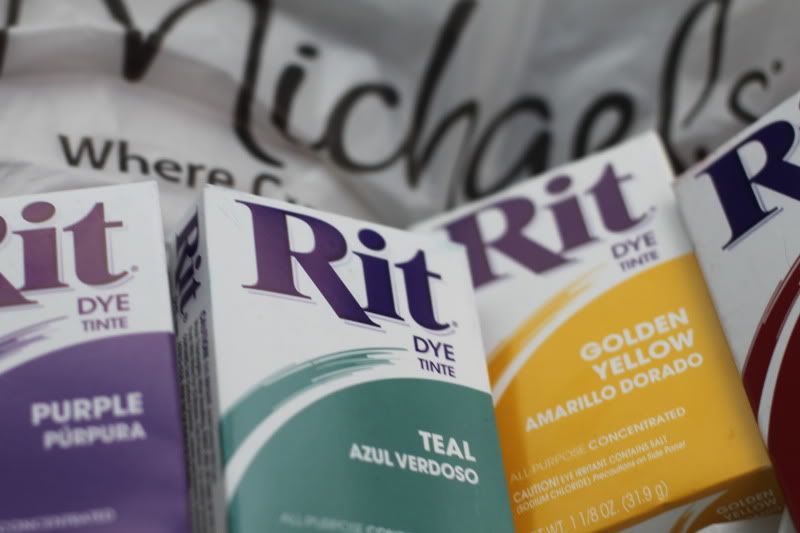 Next you need high waisted shorts. Now before you head over to Urban Outfitters or American Apparel check your local thrift store for a pair of high waisted pants then cut them to the length you like. No hemming necessary because when you wash them you get a nice frayed look. If you so choose you can tear or rip holes in the jeans and use scissors to run along the edges of the holes to create more frays. But no matter what they fray naturally in the wash.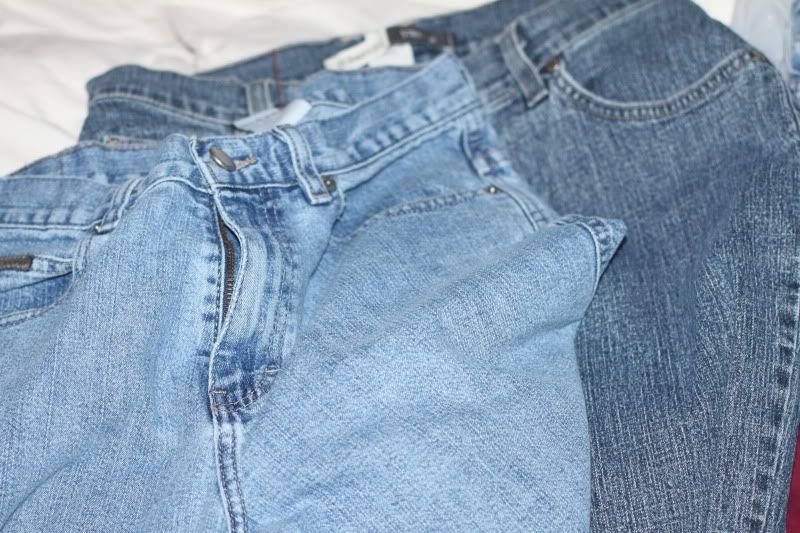 Okay next up you need bleach (1-2 dollars or so at any convenience store or grocery store). Bleach the shorts either halfway or completely then wash them in the washing machine with laundry detergent and dry completely in the dryer.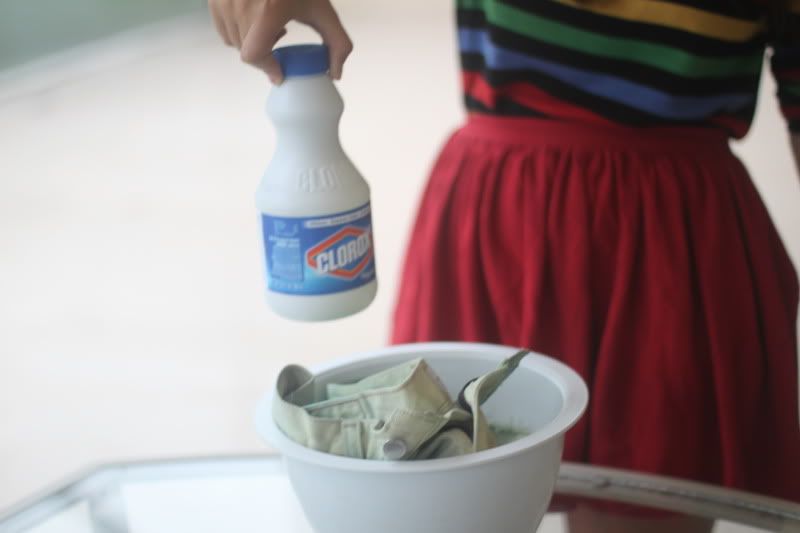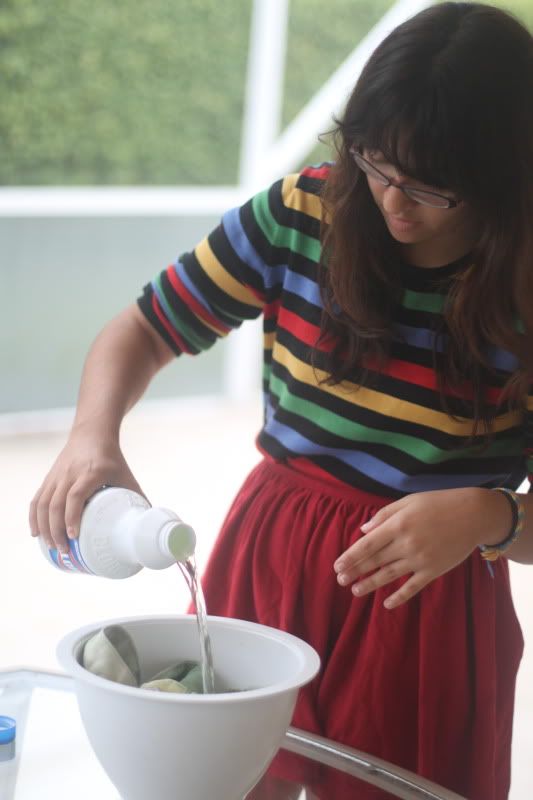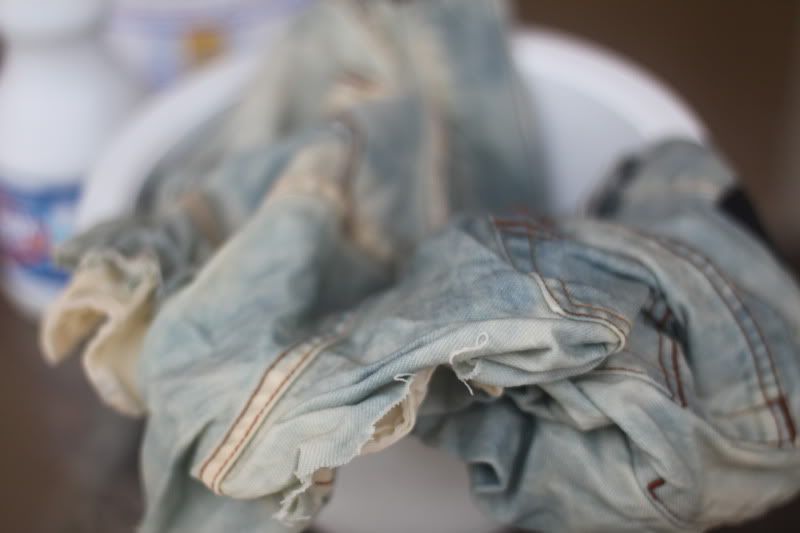 Okay so what you do next is mix the powdered dyes with water in bowls. The more water you use the less rich the color will be and the color DOES fade the first few times you wash the shorts. This is the fun part where you can dip them and dye them however you like, even splatter the dye for an interesting look. I DEFINITELY recommend gloves.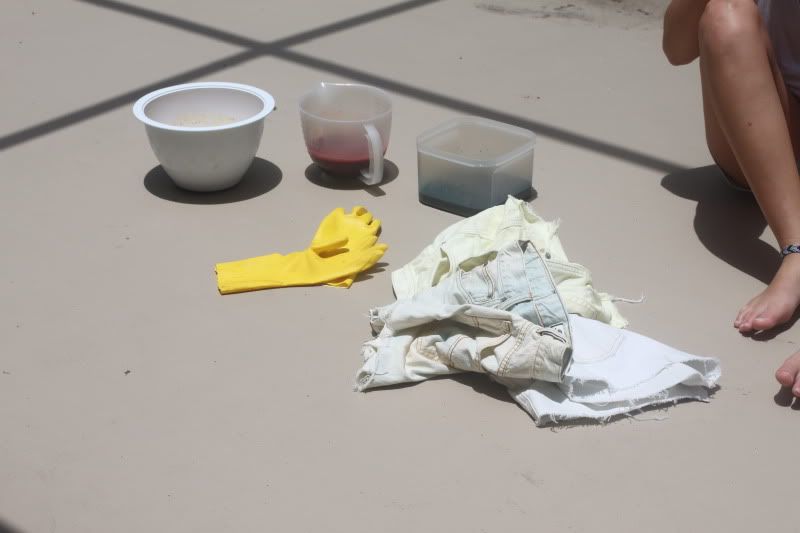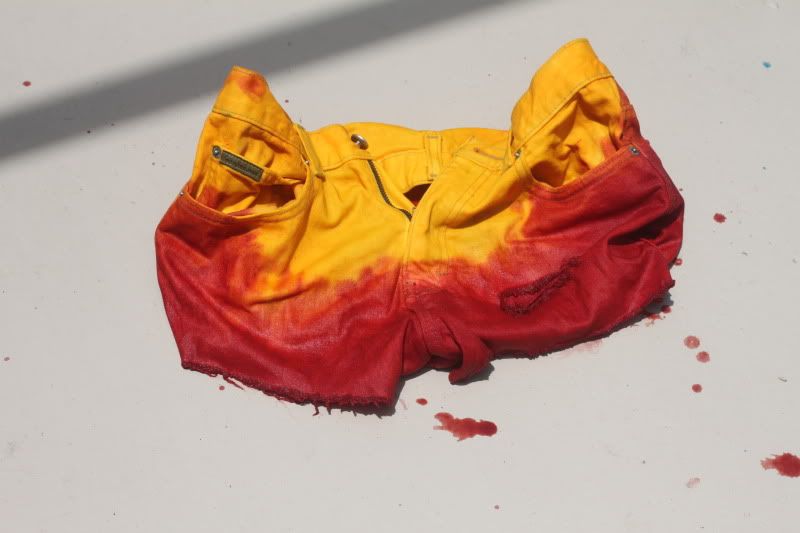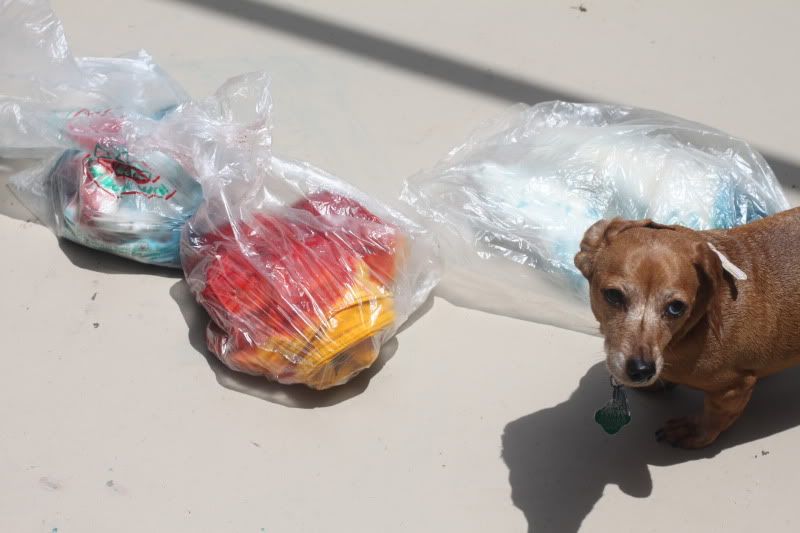 I took this after I realized I had no photos of me cutting holes or fraying the edges..
After this part I usually like to put each pair into a separate plastic bag and let the dye sit on them for an hour or so before washing them but you don't have to wait if you don't want to. Wash and dry them as you would any article of clothing and enjoy!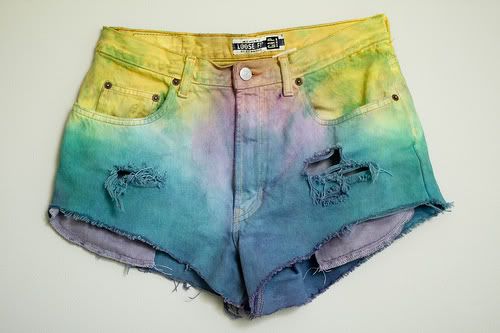 *Note: my friend Dylan (the one who taught me how to do this) likes to put studs in lining of the shorts much like the ones sold online, I'm not into this therefore have no photos of it, but the studs can also be purchased at your local craft store and I encourage you to be creative with them if that's your thing. Good luck and have fun!